BLOOM COLLECTION
Maximize your running experience with the BLOOM Collection. The running shorts, tights, shirts and socks were developed especially for women like you. You're proud of your body's performance on every run.
Enjoy the intensity of your movements with BLOOM. TIGHTFIT Technology makes every run a unique experience: Benefit from ultimate comfort and a boost of energy with every step you take thanks to the proven pressure of Activating Sportswear. Anatomical design for maximum freedom of movement and a perfect fit, breathable fibers and a seamless design for pleasant wearing comfort, sustainable production with recycled materials and an unmistakable design. Your highly functional BLOOM outfit lets you focus entirely on peak athletic performance.
Assemble your favorite outfit now: Choose from BLOOM tights or shorts, shirt or crop top and mid-cut or tall socks.
All your advantages at a glance:
Unique anatomical design made especially for female bodies
Skin-tight fit with maximum freedom of movement and excellent support for every size
Premium-quality, breathable fibers and a seamless design for pleasant wearing comfort
Sustainable production with recycled materials
Compression effect for enhanced performance, fast recovery and a reduced risk of injury
Functional design with practical pocket to securely stow your phone, keys and more
Unified look with reflective color logo for improved visibility
DISCOVER THE NEW BLOOM COLLECTION
YOU DON'T RUN TO LOOK GOOD. BUT IT DOESN'T HURT EITHER.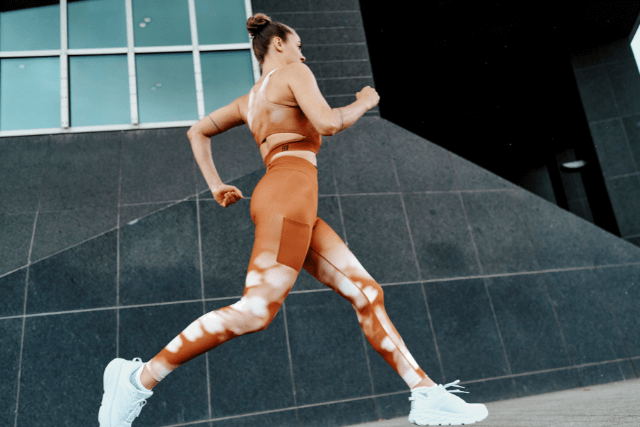 Tights & Shorts
Ultimate comfort meets peak performance: The BLOOM tights and shorts fit your body like a second skin. Experience maximum freedom of movement and excellent support with TIGHTFIT Technology. The highly functional tights and shorts create a beautiful silhouette without pinching, are opaque and feature a high-waist band for a stay-put fit with every step you take. Choose your favorite model now.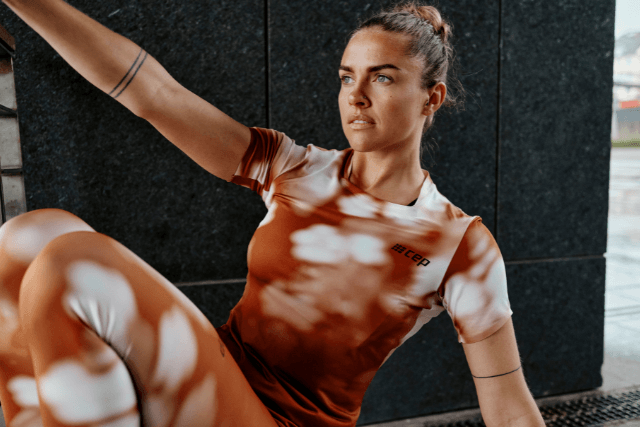 Shirts & Tops
Feel dry from start to finish: The BLOOM crop top and shirt keep you pleasantly cool even when your pulse rises. Breathable fibers and an individually tailored design make these tops the perfect companion to the BLOOM tights and shorts. Whether short or long, the use of high-quality materials and the seamless design create a feel-good effect during your run. Assemble your favorite BLOOM outfit now.
Compression Socks
More energy and greater stability: Maximize your athletic potential with the BLOOM compression socks. The socks keep your feet fresh and active. medi compression is incorporated into the material to improve your blood circulation. The tight, wrinkle-free fit prevents blisters from forming. Anatomically positioned padding cushions and delivers additional stability to your joints and muscles. This enhances your safety – on short or long-distance runs in any terrain. Experience it for yourself.
ASSEMBLE YOUR BLOOM OUTFIT
BLOOM is the first collection developed by CEP that is made primarily from recycled materials. All the items in the collection are specifically tailored to meet the needs of women like you. Benefit from maximum freedom of movement, excellent support, pleasant wearing comfort and the compression effect of Activating Sportswear on your next run. Assemble your individual look now.