CEP RECOVERY CLONETECH TIGHTS
COMPRESSION FOR RECOVERY
The importance of making optimum use of recovery time for reaching peak sporting performance is increasingly appreciated. The aim is to achieve maximum physical recovery in the shortest possible time.
STRESS AND RECOVERY PHASE
During intense sporting activity, the body processes large quantities of nutrients and oxygen to make energy available to muscles. This leads to the generation of significant quantities of waste products (such as lactate) which build up in the muscles and need to be shuttled out again. During sustained training sessions or competitions, the muscles tire and performance drops. The body needs time to recover from the after-effects of this stress (which may vary in intensity depending on the specific sport and session). During this recovery period, the body's energy reservoirs are refilled and necessary repair work is carried out.
CLONETECH BENEFITS
MADE TO MEASURE FOR FAST RECOVERY
Your CEP Recovery Clonetech Tights are "made to measure" for a custom fit and optimum effect. Their anatomically perfect design hugs your body like a glove, guarantees superior comfort and ensures maximum physical recovery in the shortest possible time.
RECOVERY TO GO
For travel and everyday use: CEP Recovery Clonetech Tights can be worn comfortably under your clothing after sports. Thanks to their seamless circular knit design and ultra-thin, breathable fabric, they're like a second skin. This ensures highly effective recovery with no lost time.
HIGH-TECH COMPRESSION
Not all compression is created equally. CEP Recovery Clonetech Tights incorporate a compression thread into every stitch row to ensure ultra-precise compression control. The compression is greatest at the ankle and decreases up the leg. We call this unique compression technology "medi compression".
COMPRESSION AT THE FOOT
CEP Recovery Clonetech Tights also feature a compressive foot section, which promotes the reverse flow of blood and reduces blockages in the foot – for even more efficient recovery after intense training or competition.
CUSTOM DESIGN
Customize your CEP Recovery Clonetech Tights by adding your player number, initials or your own record time. You can have up to four characters printed in gold or silver on the calf and hip to create a personal highlight.
3 DIFFERENT WAIST HEIGHTS
Choose between three different waist heights depending on your preference:
Low-Waist
Mid-Waist
High-Waist
HOW IT WORKS
01/ Find A Retailer
Find a certified CEP Clonetech retailer near you.
02/ Get Measured & Personalize
Have a trained Clonetech expert take your measurements, select your waistband height and, if desired, add a custom print to your tights. TIP: Schedule an appointment so you don't have to wait.
03/ Place Your Order
The Clonetech expert sends the order to CEP. Your tights are made to order based on your measurements and special instructions, so the full purchase price is due as soon as you place your order.
04/ "MADE IN GERMANY"
Your custom CEP Recovery Clonetech Tights are produced at medi in Bayreuth, Germany, within three weeks.
05/Delivery
You can have your CEP Recovery Clonetech Tights sent to your home or pick them up from your CEP Clonetech retailer, where you will also receive useful tips for handling and care.
06/ QUESTIONS?
Send us your question to clonetech@cepsports.com
PUTTING ON CEP TIGHTS & WEARING TIPS
PUTTING ON CEP TIGHTS
STEP 1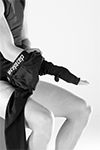 Grasp the leg section with your arm, grab the heel and pull the knit "to the left" to the heel. Repeat the process for the other leg part.
STEP 2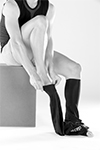 ull the folded foot part apart with both hands and slip over the foot.
STEP 3
Pull the foot part to the heel and pull the instep over the foot.
STEP 4
Gradually place the leg part over the leg with both hands. Spread the material evenly and wrinkle-free on the leg without pulling.
STEP 5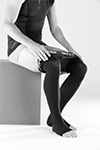 Repeat steps 2-4 for the other leg and continue to put the pants up. Spread the material evenly and without wrinkles over the legs.
STEP 6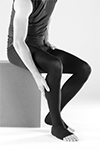 Finally, put on the trouser part and make sure that the entire trousers lie against the leg wrinkle-free.
WEARING TIPS
Putting on the product
It is easier to put on the tights after showering when your skin is completely dry. Long fingernails and jewelery on hands can damage the fabric.
Wearing the product
Wear the tights for at least two hours directly after sports for noticeable recovery effects. The longer you wear them, the greater the benefits. Do not sit with your legs sharply bent for longer periods.
Cleaning the product
Cleaning your tights is simple. Turn the tights "inside out" before washing. Wash at max. 40°C (104°F) using a mild detergent (without fabric softeners). Tumble dry the tights on delicate cycle or hang dry.
REGENERATE PROFESSIONAL
Men
in 1 color
As low as
€90.93
Regular Price
€129.90
Women
in 1 color
As low as
€90.93
Regular Price
€129.90