CHEVRON COLLECTION
Wear a look that fits you: This collection features the CEP chevron design for style, timeless appeal and speed. It also offers unparalleled functionality: The Chevron Collection is sure to impress with its superior comfort thanks to functional materials and intelligent details.
COMPRESSION SOCKS
The Chevron Compression Socks pair an activating compression effect with a dynamic look.

Stimulating medi compression improves the supply of nutrients to the muscles, making your legs lighter and promoting faster recovery.

The compressive fit makes these socks feel like a second skin. It also prevents fabric binding so you can say goodbye to blisters.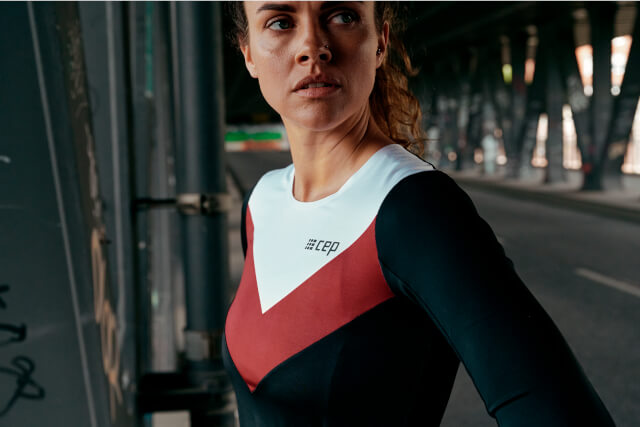 SHIRT
The functional blend of materials was developed especially for running and is extremely effective at wicking away moisture. You feel fresh and dry even during high-intensity workouts.
The soft seams guarantee unmatched wearing comfort, so you can concentrate fully on your run.
The anatomical fit highlights the timelessly dynamic appeal of the Chevron Shirt to put you in the spotlight.
Discover the new design collection
MEN
in 3 colors
As low as
€49.46
Regular Price
€69.95
in 2 colors
As low as
€22.46
Regular Price
€24.95
in 3 colors
As low as
€49.46
Regular Price
€54.95
Women
in 3 colors
As low as
€49.46
Regular Price
€69.95
in 2 colors
As low as
€22.46
Regular Price
€24.95
in 1 color
As low as
€49.46
Regular Price
€54.95